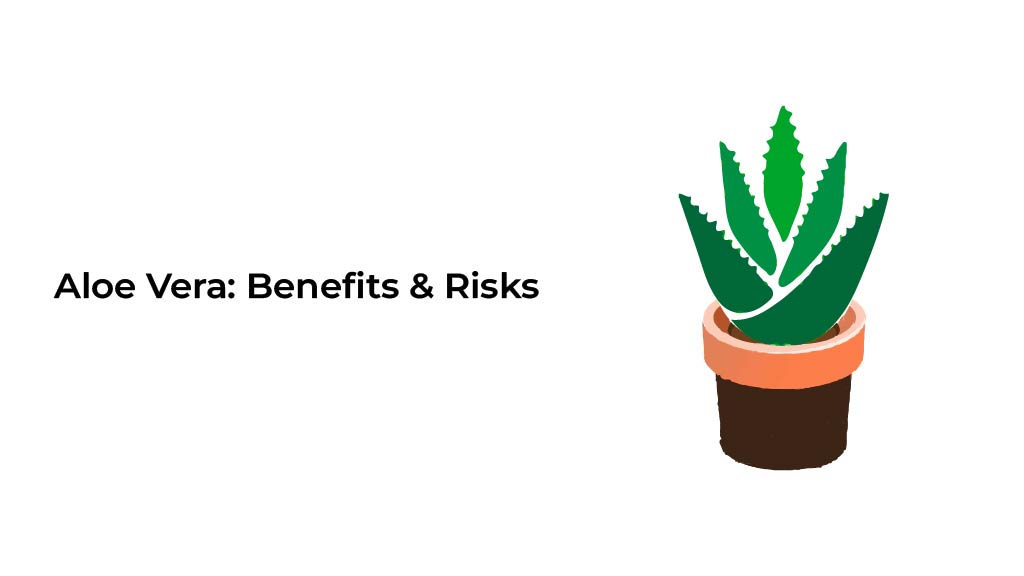 Aloe vera is a cactus-like plant that grows in hot, dry climates. Aloe vera gel is widely known to relieve sunburn and help heal wounds. The succulent has a long history of medicinal purposes, dating back to ancient Egypt. The plant is native to North Africa, Southern Europe and the Canary Islands. Today, aloe vera is grown in tropical climates worldwide. From relieving heartburn to potentially slowing the spread of breast cancer, researchers are just beginning to unlock the benefits of this universal plant and its many byproducts. Historically, aloe vera has been used for skin conditions, improves baldness, and promotes wound healing.  In 2002, the U.S. Food and Drug Administration issued a ruling that required manufacturers to remove aloe vera from over-the-counter laxative products because of a lack of safety data.
Dosage
Suggested dosing;
1. Leaf gel cap
2. Liquid
30 ml orally three times daily
3. Tincture
15-60 drops orally as needed
4. Topical
Apply 3-5 ounces/day as needed
 Aloe vera benefits
Aloe vera is a popular medicinal plant that people have used for thousands of years. There are several benefits of aloe vera;
1. Antioxidant and Antibacterial properties
Aloe vera gel contains powerful antioxidants belonging to a large family of substances known as polyphenols. With several other compounds in aloe vera, these polyphenols help inhibit the growth of certain bacteria that can cause infections in humans. Aloe vera is known for its antibacterial, antiseptic, and antiviral properties.
2. Promote wound healing
Aloe vera gel can increase the amount of collagen in wounds, change the composition of collagen, increase collagen cross-linking, and promote wound healing. Scientific studies have shown that the gel can increase flexibility and reduce the fragility of the skin since 99% of the gel is water. Rubbing on your skin or wound treating sores and burns, including sunburns. The United States of Pharmacopeia describe aloe vera preparations as a skin protectant as early as 1810-1820.
3. Reduce dental plaque
Aloe vera is an antibacterial, so it can help kill the harmful bacteria that leads to plaque. Make a paste with a teaspoon of aloe vera gel, four teaspoons of glycerin, lemon, essential oil, five tablespoons of baking soda and a cup of water. Repeat this scrub on teeth daily until the tartar is gone. Before using it, take a small portion for a test to ensure you don't negatively affect the ingredients. In a mouth rinse study of 300 healthy people, researchers compared 100% pure aloe vera juice with the standard mouthwash ingredients chlorhexidine. Chlorhexidine is effective in reducing dental plaque.
4. Reduce constipation
Aloe vera may also help treat constipation. This time, the latex, not the gel, provides the benefits. The latex is a sticky, yellow extract present just under the leaf's skin. The essential compounds responsible for this effect are Aloin, or barbaloin, which has a well-established impact.
5. Lower blood sugar
According to the author of a review published in February 2016 in the Journal of Clinical Pharmacy and Therapeutics, aloe vera supplements may lower the absorption of sugar into the gastrointestinal tract following a meal, stimulate the breakdown of sugar, and prevent sugar production. It enhances insulin sensitivity and helps improve blood sugar management.
6. Relief heartburn
Aloe vera may boost digestion and remove toxins from the body. It can treat acid reflux and inflammatory bowel diseases. Acid reflux can make you feel uncomfortable; drinking aloe vera juice can help soothe your pain due to its anti-inflammatory and healing properties.
7. Potential to fight against breast cancer
Aloe vera has intrinsic skin-tightening properties that can eliminate sagging breasts. The antioxidants present in it help prevent the damage caused by free radicals. Aloe vera inhibits the proliferation of human breast and cervical cancer cells. Method: Take some aloe vera gel, apply it onto your breasts and massage gently in a circular motion for 10 minutes.
8. Aids in weight loss
Aloe vera is said to help in boosting metabolism, which further enables the body to burn fat. Aloe vera's fat-burning abilities are credited to the presence of B vitamins, which converts the fats stored in the body into energy and aids in weight loss. Aloe vera can improve the effectiveness of your diet and maximise your weight loss potential.
9. Reduce hair fall
The high protein, vitamins, and minerals content in aloe vera gel nourish hair follicles to make them healthy and control hair fall. Additionally, using aloe vera also cleanses your hair scalp while reducing breakage, making aloe vera effective as a hair fall control measure. It also acts as an excellent hair conditioner and leaves your hair shiny and smooth. It promotes hair growth, prevents itching on the scalp, reduces dandruff and conditions your hair.
10. Lower blood pressure
Active components present in aloe vera help in lowering blood. Pressure. After 3-6 months, researchers evaluate that aloe vera powder helped reduce the systolic and diastolic blood pressure.
11. Improves skin
Aloe vera is thought to have anti-inflammatory properties, making it a potential treatment for burns and other skin disorders like atopic dermatitis. Many benefits of aloe vera on skin health are seen when it's applied topically rather than consumed as a drink. Another study found that consuming aloe vera improved collagen production and reduced the appearance of wrinkles in a group of women over age 40.  Aloe vera contains antioxidants, enzymes, vitamins A and C and is highly anti-inflammatory. It can help treat burns, acne and dry skin. The change added that Aloe Vera works best on superficial surface acne rather than cystic or deeper acne when it comes to acne. Apply aloe vera gel twice a day to the affected skin area for best results. Aloe vera contains an approved and intrinsic depigmentation compound known as Aloin. This compound is beneficial for lightening skin, eradicating skin imperfections like dark spots and patches, and eliminating dead skin cells. Aloe vera can help lighten your skin tone. Evidence proves that Aloe Vera promotes skin elastin city, making the skin glow naturally and supple. Conditions that treated by aloe vera;
Burns
Sunburns
Small abrasion
Cuts
Dry skin
Frostbite
Cold sores
Eczema
Psoriasis
Inflammatory acne
Help to moisturise skin
Risks of aloe vera
Common side effects include;
Hypoglycemia
Burning and itching of the skin
Stomach pain and cramps due to high doses
Diarrhoea
Kidney problems, blood in urine, low potassium
Muscle weakness
Weight loss
Heart disturbance
Liver problems (rare)
Intestinal problems
Haemorrhoids
Electrolyte imbalance
References:
https://www.nccih.nih.gov/health/ aloe vera

https://www.medicalnewstoday.com/articles/318591

https://food.ndtv.com/beauty/6-amazing-benefits-aloe-vera-hair-skin-weight-loss-1221869

https://www.healthline.com/health/beauty-skin-care/aloe-vera-for-face

https://www.rxlist.com/consumer_aloe/drugs-condition.htm

https://www.verywellhealth.com/aloe-vera-what-should-i-know-about-it-89401